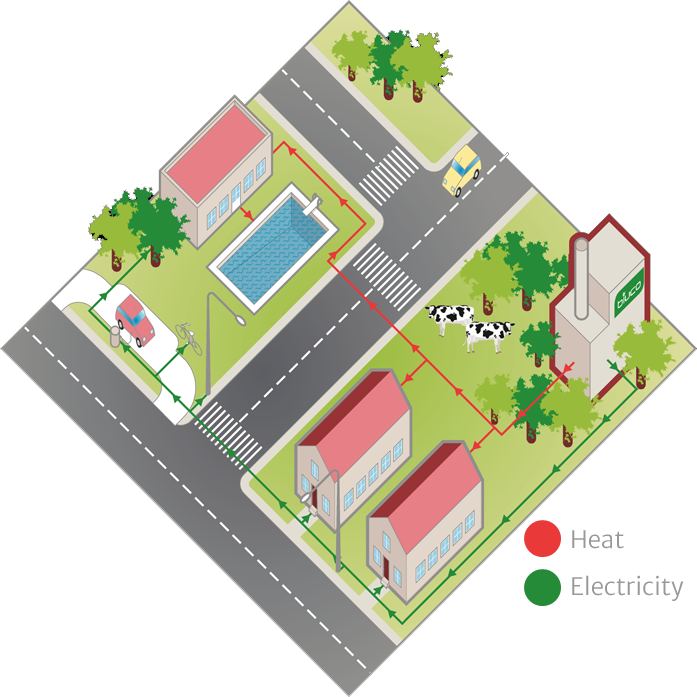 Are you operating a district heating system whose profitability is coming under pressure from rising feedstock prices?
Have you been thinking about producing green electricity alongside heat but have simply never found the right product to give it a try?
BioGaT can radically change your business and boost your profitability. BioGaT is designed to produce electricity and heat from biomass at a superior level of efficiency. By this method you can achieve optimal use of the feedstock, conserve environmental resources and maximize the return on your operation. Our plant is designed to utilize waste heat through district heating systems and can therefore be connected directly to your existing warm water system.
Advantages:
● High return from electricity production due to superior efficiency
● No costly, complicated high-maintenance gas washing system is needed to clean tar from the producer gas
● Direct connection available to the district heating system
● Short transport distance for the biomass due to small scale, decentralized operating units
We would be happy to help you find the right solution for your business. Just contact us.