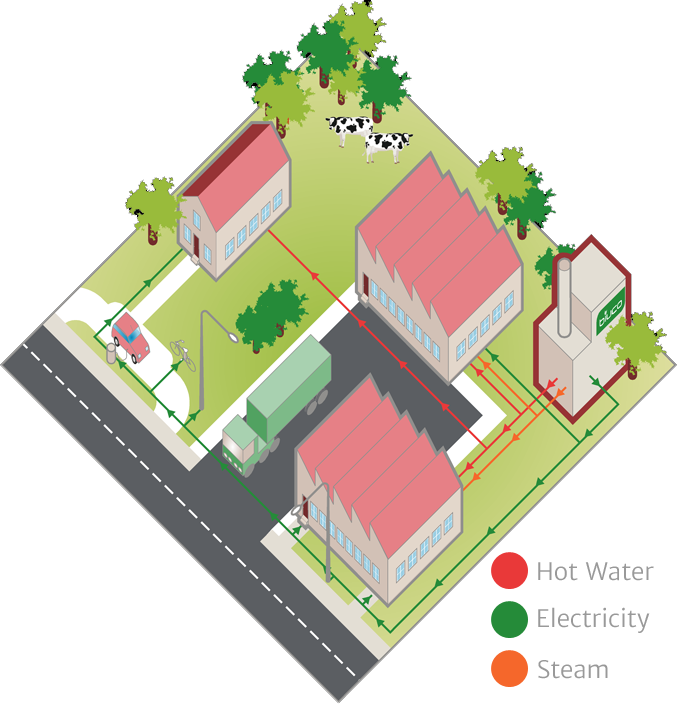 Are high electricity costs, resulting from the transition to green energy production, putting pressure on your profits?
Are you planning to use your own biomass residues to produce the electricity and heat to meet your own needs?
Do you need higher temperatures for your processes than the ones delivered by conventional combine heat and power stations? 
BioGaT not only produces electricity at competitive production costs, but it also offers process heat in the form of warm water and saturated steam. This makes possible the use of green heat at temperature levels which conventional district heating systems cannot provide.
Advantages:
● Competitive price on green electricity due to superior efficiency and low running costs
● Steam connection available for high temperature process heat
● No costly and complicated gas washing system to clean the producer gas from tar needed